Let our network of local trusted advisors work for you. GolfShire Homes provides the finest personal service to buyers and sellers of the golf course lifestyle. Whether buying or selling luxury property, you deserve a real estate agent empowered to think beyond the next transaction, one who will consider your long-term goals.
As Berkshire Hathaway HomeServices affiliates, GolfShire Homes trusted advisors are experienced negotiators with expert local knowledge. With GolfShire Homes innovative marketing techniques and proprietary market analysis tools, sellers get the most money for their luxury homes as quickly as possible and buyers move forward with their life securing the home of their dreams.
What Is My Home Worth ?

Ever go to an online real estate site to check out what your home is worth? Curious about nearby homes that are for sale or recently sold? How about how much your home might be worth in the next two years? With the Golf Property Value Newsletter, that information (and much more) comes directly to you.

Exclusive Luxury Marketing and Sales Services

As trusted advisors, we do what is necessary to deliver our clients with an exceptional experience. By following our proven step by step process and implementing our agreed strategy, we eliminate anxieties and help you move forward with your life plans.
Our professional marketing and administrative services deliver superior value for home buyers and home sellers. We are dedicated to creating exceptional real estate experiences for customers and communities through the passionate delivery of truly remarkable service.

Buyers
Golf Property Buyer packet including a 12 month subscription to Colorado Avid Golfer magazine and Golf Passport
Daily alerts of properties matching your criteria as soon as they hit the market, evaluation of offers and negotiation of best price and terms
One stop shop offering mortgage services, title services, home protection plan and property management
And more ...

Sellers
Tech-enabled digital marketing platforms to give your property a competitive advantage over other sellers, connecting you in real time with real time buyers
Zillow 3D, VR ready, 360° Interactive viewing, Mobile Friendly, Link & Embed Media and Google Map for your buyers to have a full immersive experience of the property
Gorgeous aerial and twilight HD photos of your home in high-quality publications including the Colorado AvidGolfer Magazine, Prestige Magazine and the Rocky Mountain Region Porsche Club of America Magazine
And more ...

Contracts And Other Paper Work
Evaluation of offers and negotiation of best price and terms
Coordination of closing date, time, location and contacts
Monitoring of financing and home appraisal and follow up on details
Recording of closing statement
And more ...
Learn more
Luxury Real Estate Team

Are you comfortable or are you home? That's the kind of question that's #GoodToAsk ... We are specialized in the marketing and sales of luxury properties in the Denver Metro Area, Fort Collins Area, Vail Valley and Colorado Springs. Explore our luxury collection and don't be afraid to dream of the home that's meant for you
Secured Real Estate Transactions

With Land Title Guarantee Company, you partner with closing agents and title examiners who know Colorado real estate laws, customs, and markets inside and out. Rely on thorough record searches and secure handling of your money and information. Receive accurate and on-time processing of your transaction by the best people in the industry.

Exclusive Golf Property Marketing

Since 2002, Colorado AvidGolfer has been the country's premier regional golf lifestyle magazine and the ultimate statewide resource for the game. The magazine celebrates golf as a matter of both performance and pleasure, as the prism through which to view a world of courses, gear and instruction, as well as travel, great cars, wonderful wines, fabulous food and stylish clothing. #NewClientsGifts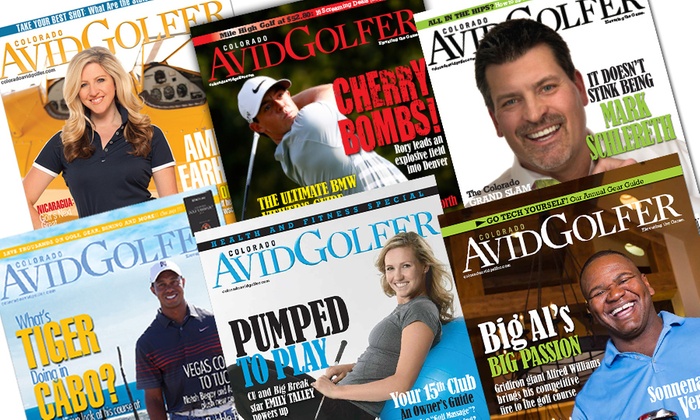 Million Dollar Homes For Sale